Claire x Nikki Mash Ups
Bitches Book Club Review: Bitch Planet
Nikki
As reading goes, I think my February started strong and ended a little weak, but a lot of other great stuff happened! I have an illustration in the Light Grey Art Lab ROBO show and I've got an illustration in the latest Bitch magazine 20th Anniversary issue and I'm really proud of both of them! I also got to work on a secret comic project which was interesting. I also had a week off which was great and much needed. My Harry Potter marathon (aiming to finally finish the series!) has taken a big slow down. It has been hard to build motivation to start the 6th book because the 5th book felt kind of…meh…I mean it was OK and there were definitely good bits, but overall it wasn't a favourite and it has broken my momentum…Plus I guess I'm just feeling a bit overwhelmed with so much Potterworld. But I'm going to finish it next week (hopefully at work) before my library copy automatically gets returned. Wish me luck! 😉
Posts
Review :: Josephine
TBR tag
Coffee Table Books #2
Books Read (let me know if you want a review of any of these!)
(I actually finished the first two books in the very last days of Jan after we did our wrap up)
Grief Is the Thing with Feathers by Max Porter ★★★★★
The Body Snatcher by Robert Louis Stevenson ★★★☆☆ (2.5)
Bitch Planet, Vol 1 (Bitch Planet, #1-5) by Kelly Sue DeConnick ★★★★★
Take It as a Compliment by Maria Stoian ★★★★☆
Harry Potter and the Prisoner of Azkaban by JK Rowling ★★★★☆
Harry Potter and the Goblet of Fire by JK Rowling ★★★★☆
I Know Why the Caged Bird Sings(Maya Angelou's Autobiography, #1) by Maya Angelou ★★★☆☆
The Book with No Pictures by BJ Novak ★★★☆☆
Harry Potter and the Order of the Phoenix by JK Rowling ★★★☆☆
Medea by Euripides ★★★☆☆
Book of the Month
Miscellaneous Favourites:
The Royal Armouries in Leeds is a really interesting museum to explore and at the end of the month they often have events on for free so my boyfriend and I decided to take advantage of it this month and it was SO FUN! One of the highlights for me was the action-packed historian sword fight!


At the end they asked if the loser should be given a hero's end or defeated humiliatingly (not pictured) and I was one of only about three people who voted for a hero's end 😦
Podcast:
Did I already mention Popaganda? I think I did… Still my favourite! And in the last episode that came out they gave me a shout out!! So go have a listen!
And because that's not enough pop culture analysis through a feminist lens for me, I renewed my subscription to the Bitch magazine too! haha :'D
In the best possible sense, there's a lot of "bitchin'" happening this month! hahah
Music:

STROMAE!! HOW(!???) am I only just hearing him!? Ugh. So good.
Claire
This month has been a great one for me. I moved and love my new flatshare- I can watch as many films as possible, I have relatively stable internet and I've even been a little bit social! I am looking forward to March however: I've made many plans on a personal level, get the health on track and take command of this asthma and I also get to visit Nicole! I'm with her now actually 😉 Much fun! We will include pictures soon, we promise!
Posts
Literary Listings: 5 Vampire Books To Enjoy The Night WithReview: Nimona
Review: This One Summer
Something Borrowed + Something New: January 2016
Books Read
Miss Peregrine's Home for Peculiar Children: The Graphic Novel by Ransom Riggs ★★★★★
Saga Volume 5 by Brian Vaughan and Fiona Staples ★★☆☆☆
Pretty Deadly, Vol. 1: The Shrike by Kelly Sue DeConnick ★★★☆☆
Rat Queens, Vol. 1: Sass & Sorcery by Kurtis Weibe ★★☆☆☆
Bitch Planet, Vol 1: Extraordinary Machine by Kelly Sue DeConnick ★★★★★
The Color of Paradox by AM Dellamonica ★★★☆☆
The End of the End of Everything by Dale Bailey ★★☆☆☆
As Good as Newby Charlie Jane Anders ★★☆☆☆
Book of the Month

Favies
Films
I recently gave myself a huge treat: I purchased the CineWorld Ultimate card. This means that for a monthl fee I can see as many films as I want to. Now what does this mean? It means that I've spent way too much time watching films. I've watched: Zoolander 2, The Revenant, Deadpool (Twice and ★★★★★ by the way!), Pride and Prejudice and Zombies (Twice and ★★★★☆), Ride Along 2, Goosebumps and a Chinese film called The Mermaid. I regret nothing but it does mean I need a bit of a break, I would basically watch 3 films as week, which I'd crunch into 1 Saturday or Friday.
Food
I've been cooking this entire month. Anyone that knows me, knows that I hate cooking, can't stand it one bit. But I moved in February, to a much nicer flat share where I'm actually allowed to be in the kitchen. I've done small dishes (Cajun peppers and sausage, beef and broccoli) but what makes it fun and this might sound a bit ridiculous, is the fact that at the end of it all I can put it in a pretty lunch box! I've got 2 MonBento boxes, a large and small and it's fun to try and make lunch look pretty. I've got a bento box cookbook by Makiko Itoh that I'd also recommend.
Music
I've been on a massive music binge. By day, at work, I listen to loud screaming rock (I've been placed in a number of projects so I've had to hide in pods and high couches scribbling into notebooks and doing analysis and for some reason, screaming helps)
I've also been on a serious Lord of the Rings binge. I've started rereading the Fellowship of the Ring recently and it just by chance coincides with Rinn Reads Middle Earth March Madness, so I've beein doing my bookish duty and prepping: Furiously reading and binge watching the entire film series. I did over 15 hrs of blogging and watching the entire of last weekend.
How was your February?
The Bitchin' Book Club pick for March 2016 is from Claire and she chose: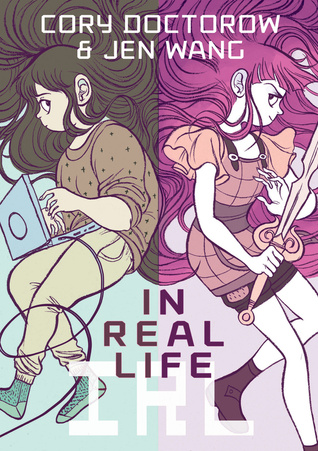 Feel free to read along with us!