Claire x Nikki Mash Ups
 Nikki
This month: My fella and I went down to London and hung out with Claire for a weekend and it was SO FUN! The first stop was ELCAF (where we met up).
I got to have a portfolio review with Jillian Tamaki (where I thoroughly embarrassed myself..haa…) and listen to a talk from Sam Bosma (fyi, they are both internationally renowned illustration/comics champs), and I even got them both to sign my copies of their books 🙂
FYI We stupidly forgot to take any pictures aside from one shot of two books we wanted to read and not forget about (though I did take some video clips that I want to put together later…) so all these photos are not ours (unless otherwise indicated).
We ran into some other friends and had lunch at Look Mum No Hands where I devoured a gooorgeous, moist, delicious Red Velvet cake that I was waaay too busy wolfing down to have time for pictures. Just imagine the best cake ever…then you will almost understand what this cake was like.
Then we just roamed the streets of London for a few hours until we were drop-dead tired.
The next day was filled with museums! The British Museum (a.k.a. Beautiful House of Colonial Loot. No shade. Just sayin'…) and the Natural History Museum (both total favourites) while Claire gave commentary about museums that was both really interesting and totally obscure that I would probably not have known/thought about if I didn't happen to be roaming the museums with her.
I even reconnected with Dippy (pictured above) for the third and possibly final time before s/he gets replaced by a blue whale. Word on the street is s/he's going to America which is total B.S. because s/he should go to a museum up North because London always tries to hog all the cool stuff. /mini-rant over.
SOOOOOooooo that whole weekend was really great! It definitely lived up to my excitement, but was over all too quickly. We'll have to go down there again soon.
But, back to books!
Posts
Books Read
In the Miso Soup by Ryū Murakami ★★★☆☆ thriller
Yesterday by Haruki Murakami ★★☆☆☆ literary fiction
Goliath by Tom Gauld ★★★★☆ graphic novel/biblical fiction
We Need New Names by NoViolet Bulawayo ★★★☆☆ literary fiction
Vacancy by Jen Lee ★★★☆☆ graphic novel
The Little Gardener

 by Emily Hughes ★★★★☆ 

kidlit

Saga (single issues #25-#29) by Brian K Vaughan & Fiona Staples ★★★★☆ graphic novel
Aya of Yop City by Marguerite Abouet & Clément Oubrerie ★★★★☆ graphic novel
Miscellaneous Favourites:
Museum: Natural History Museum
Game: This is more of a "movie" for me since I watched it rather than playing, but The Last of Us.
Song: Laura Mvula's That's Alright
Claire
Nikki put it so well above. This month has been trying for me, it's been hard work wise but socially it's been great! I finally managed to graduate with my MSc and I admit, I got a bit teary when I put on those robes, I couldn't believe it actually and finally happened. My friend Jess came down for that and it was good to feel that familiarity again. I met up with Nikki at ELCAF and had a ball, it was so great to see her and the fella! We laughed and talked foolishness but such good foolishness!
I also went to Pride this year (hence the sticker) and it was my first pride ever. It was a magical day for me, I got to see another good friend from Oxford and made new ones as well. Anyone who knows me, knows that I consistently struggle in that department. Also, it was the first time I'd gone to anything remotely gay or been public about my sexuality. I blog about it and the people who know me know, but I've never been to a club, or been seen in public with a partner. It's not on purpose, but when you learn to hide at a young age because where you live it isn't safe to be who you are, it's hard to get out of that habit. But it was so good to jump and shout. I screamed for every Caribbean flag I saw, every country that I recognized. Magical I tell you.
Posts
Books Read
The Darkest Part of the Forest by Holly Black
The Bone Season (The Bone Season #1) by Samantha Shannon
The Mime Order (The Bone Season #2) by Samantha Shannon
We Need New Names by NoViolet Bulawayo
A Darker Shade of Magic

(A Darker Shade of Magic, #1)

by V. E. Schwab
Daughter of Smoke & Bone

(Daughter of Smoke & Bone, #1)

by Laini Taylor
Days of Blood & Starlight (Daughter of Smoke & Bone, #2) by Laini Taylor
Books of the Month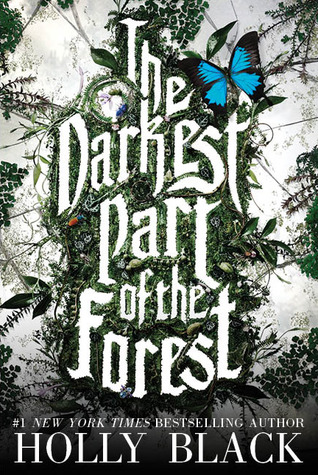 This was the Book of the Month, hands down. I thoroughly enjoyed the adventure and its characters.
 

Favies
TV: I am obsessed, and I mean really obsessed with Parks and Recreation. Leslie Knope is my idol and everything that I want to be in the future. I cannot wait till it happens!
Food: For some reason, I've developed a crazy craving for sushi. I like sushi, always have but this month, it's like all I want to eat for lunch and dinner. I even had it for breakfast once, what the heck right?
How was your June?