Book: The Coldest Girl in Cold Town by Holly Black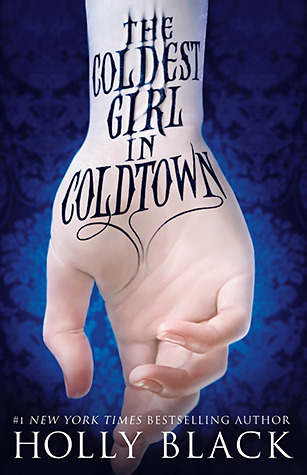 Publisher: Little Brown Books, 2013
Genre: Fantasy, Thriller, YA
Rating:

Source + Date Read: Library + August 2014
Recommend: For those that love despondent teenagers in a crappy world.
Book Pro's: Black writes with her usual grit and humor.
Book Con's: Sometimes it is a bit too gritty.
I've read a number of Black's books and I've never had any complaints about them. Black is known for approaching fairy tale stories or fantastic monsters with a truly urban feel. Normally I am not a big fan for the urban genre but Black infuses teenage angst and diversity with every word.
This is good because not only are the teenagers angsty, but they are realistically portrayed and most of the time they have reasons to be so. Absent parents, alcoholism, pressures, etc. Smudged eyeliner never looked or sounded, so good.
Book: The Mummy by Anne Rice

Publisher: Arrow, 2004
Genre: Fantasy, Historical Fiction
Rating:

Source + Date Read: Library + August 2014
Recommend: For Egyptology buffs.
Book Pro's: Rich detail, switches between two interesting time periods.
Book Con's: Oh my goodness the characters dragged out the drama.
I'd read this as a teenager and decided to read it again when I went to the library but unlike reading it as a teenager, I didn't enjoy it so much this time! I found the character's language to be incredibly frustrating. Everything was fraught with drama and sexual tension. I just wanted to shake them and scream GET IT ON ALREADY, you've dragged it on for 50 pages!
Maybe that shows a difference in my maturity? When I was younger I was captivated by a drama-tinged romance, filled with tension and amorous looks from the side. Now, I have little patience for fraught-anything. I gave this 3 hearts because as a teen it was a 5-er, and for the sake of my previous experience I couldn't give it lower than a 3.
Book: Entangled by Nikki Jefford

Publisher: Self-Published, 2012
Genre: Fantasy, YA
Rating:

Source + Date Read: Purchased + March 2014
Recommend: Urban fantasy, YA buffs.
Book Pro's: Its a unique take on a topic, I'd give it that.
Book Con's: Every character was irksome and ugh, for me.
Teenage drama is everywhere and I have little patience for it. I like Jefford's take on magic and urban fantasy but I don't think I like that genre because there was little in this I enjoyed. I blame the genre though and not the book so much because the author writes pretty darn well. It's also self-published so kudos to her!
Book: Flight of the Golden Harpy by Susan Klaus

Publisher: Tor Books, 2014
Genre: Science fiction, fantasy
Rating:

Source + Date Read: ARC + October 2014
Recommend: I wouldn't recommend this book, that's how much I didn't like it.
Book Pro's: Uggggh, the new planet sounds cool.
Book Con's: Clichés everywhere, everywhere I tell you! Oh and some person on alien/animal sex? I couldn't figure out if they were animals or just… aliens.
Nope. I know I received this an ARC and I would normally try to find 1 good thing but I can't. The writing is stilted, the dialogue is so very painful to listen to and the drama unnecessary. The idea of the world building is nice but executed in a way that I, personally, could not connect with. I'm not saying this book is bad, but I didn't like it. If you check out its GR page, some people gave it glowing reviews.
Book: California Bones by Greg Van Eekhout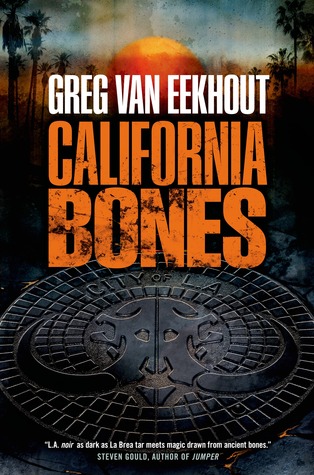 Publisher: Tor Books, 2014
Genre: Fantasy
Rating:

Source + Date Read: ARC + October 2014
Recommend: For fantasy buffs that like a reimagined world.
Book Pro's: Greatly imaginative, I loved this book.
Book Con's: The middle drags a little but makes up for it later.
Now Tor Books, finally something I can sink my teeth into!
It's a well written book that has a truly imaginative and new way to interpreting world building. I am a bit biased, the word bone is one of my favourites of the English language and the author totally transforms the world through bones. Everything think that bones were magical? What if you could wield that magic?
I can't wait for the second book in this series, Pacific Fire.